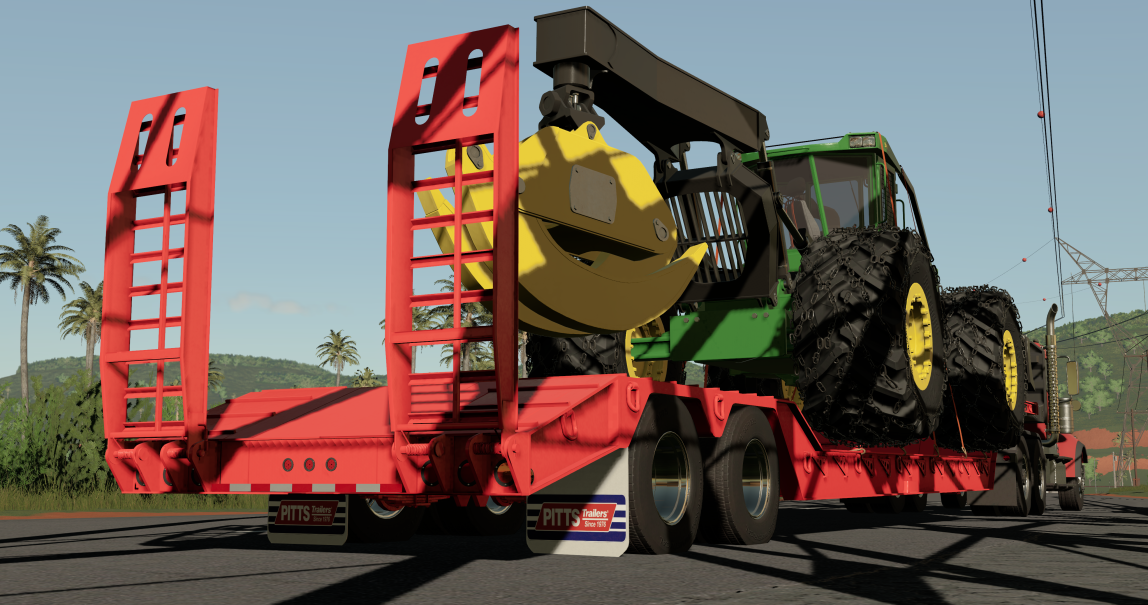 Introducing the 2021 PITTS LB35-33 low loader trailer, the ultimate farming simulator mod for transporting heavy equipment with ease. Made with durable materials and top-notch engineering, this mod is perfect for hauling large tractors, combines, and other heavy machinery across your virtual farm.
With a weight capacity of up to 70,000 pounds, the PITTS LB35-33 low loader trailer can handle even the heaviest loads. Its low profile design allows for easy loading and unloading, while its adjustable ramps make it versatile enough to accommodate a wide range of equipment sizes.
This farming simulator mod also features a secure locking system to keep your equipment safe during transportation, as well as unique suspension for a smooth ride on any terrain. With its stunning graphics and realistic sound effects, you'll feel like you're actually pulling a real-life trailer.
Upgrade your farming simulator game with the 2021 PITTS LB35-33 low loader trailer mod and experience the ultimate in heavy equipment transportation. Download now and start hauling your way to farming success!
Beta Testers
For beta testers, please report any bugs you may find to our official Discord channel to help us improve your gameplay experience.
https://discord.gg/p7EKUVvEMH
Disclaimer:
All modifications are for educational use only. Logos and company names are trademarks™ or registered® trademarks of their respective holders. Use of them does not imply any affiliation with or endorsement by them.
Download Below:
Due to bots we require an account to downlaod this mod. Create your free account to download!