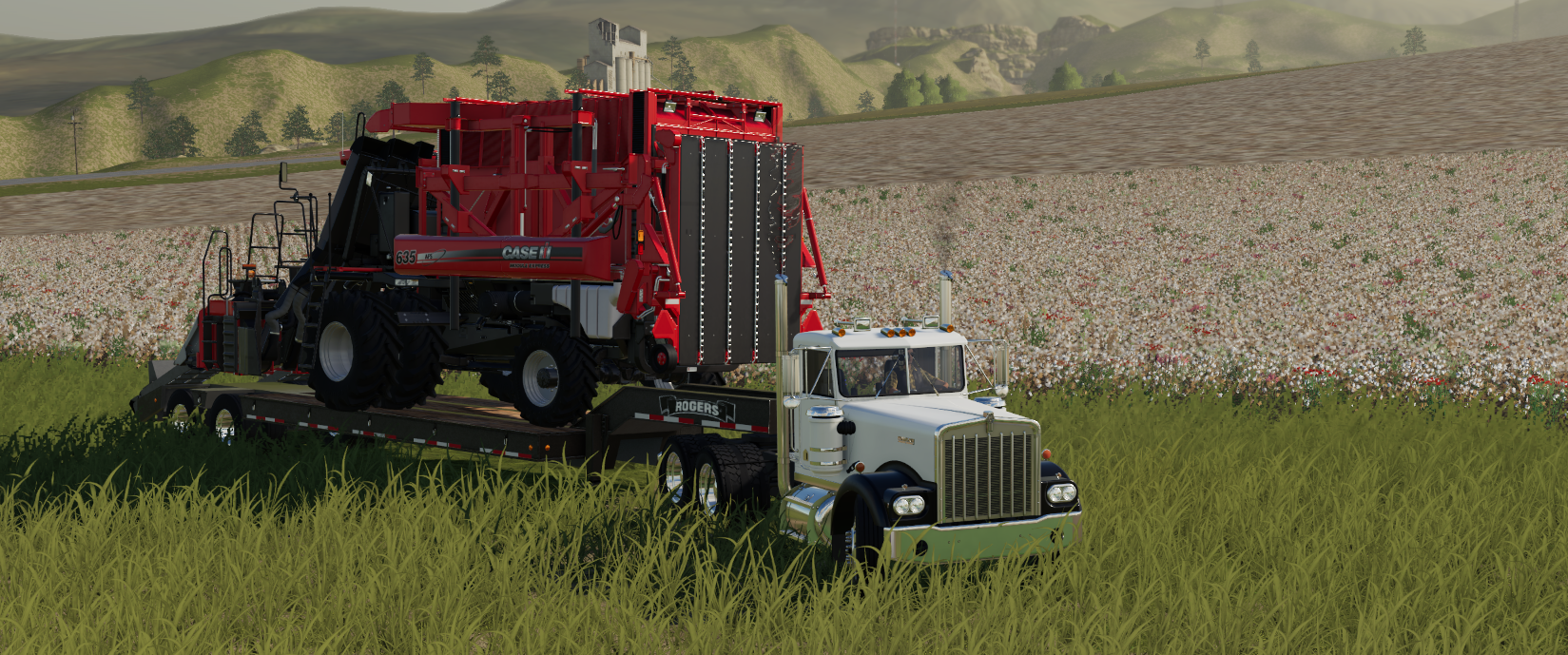 Are you looking for an economical way to transport anything from a pallet to a combine then look no further, the Rogers TVT35 is the perfect low loader for you. This trailer is not only dependable but it's goose neck design and low deck make it easy to load while giving you the advantage of having a better ground clearance than a "double drop" lowboy. The Rogers TVT35 is a must have in any farm sim world, if you can fit it, you can ship it!
This Farming Simulator 2019 mod is currently available for PC. An alternative console version can be found on Farming Simulator's ModHub.
Features
Price: $18,500
Deck Style: Platform
Trailer Use: Rear Loading: Fixed Gooseneck
Tons: 35
Length: 20 Feet
Width: 8 Feet
Deck Height: 35 Inches
Axles: 2 axles
Suspension: 50,000 lb. capacity tandem axle heavy-duty multi-leaf 4-spring
Color: Custom Colors
Rim Color: Custom Colors
Wear: Yes
Report an Issue:
Click here to report an issue.
Have a Suggestion?
Click here to suggest a feature.
Mod Testers
Looking to become a mod tester? Click here to submit a request.
Disclaimer:
All modifications are for educational use only. Logos and company names are trademarks™ or registered® trademarks of their respective holders. Use of them does not imply any affiliation with or endorsement by them.
You will be redirected for the download. Upgrade your account for direct downloads!